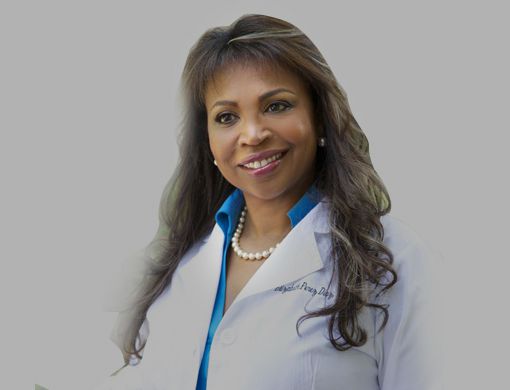 Elizabeth Perez, D.M.D.
Dr. Elizabeth Perez has been practicing dentistry in Florida since 2006, serving patients in her friendly and contemporary Family Dental Spa of Brandon since 2011.
A native of the Dominican Republic, Dr. Perez attended dental school from 1981 to 1987 before coming to the U.S. in 1988. In 2000 she was accepted into the prestigious NSU College of Dental Medicine program, which admits only a very small number of highly-qualified foreign applicants per year. She went on to finish the NSU program among the top of her class, while also taking care of her three small children.
As a top dentist in Brandon, one of Dr. Perez's goals is to ensure her patients receive the highest standard of dental care in a comfortable, nurturing and caring environment. She offers a comprehensive range of dental services, but is particularly well-known for the skill and expertise she brings to complex restorative and cosmetic cases.
"I love nothing more than to see the final results of the work I provide for my patients," she says, "especially when it means they have a new-found confidence in their smile."
Patients choose her practice for comprehensive cases, Dr. Perez believes, because she and her team understand the apprehension they may feel, and always take the time to discuss, and ease, these fears. "There is nothing more important to us than our patients' long-term dental health and well-being," she says, "and we want to make sure they know that, regardless of whether their procedure is routine or complex."
Dr. Perez is a firm believer in the value of continuing education, and regularly attends dental continuing education programs that help her stay current with the newest trends and innovations in dentistry.
She is a member of the:
American Dental Association
Florida Dental Association
American Academy of Facial Esthetics
American Academy of General Dentistry
Special Care Dentistry Association
Local & Volunteer Activities:
Coalition for the Homeless
National Coalition Against Domestic Violence
Brandon Chamber of Commerce
Outside of dentistry, Dr. Perez enjoys spending time with her children, fine arts, tennis, and organizing or attending fundraising events in her community. When time allows, she also donates her dental services to the Don Outreach Clinic and the Community Coalition of Homelessness.